If you're looking for high-end electric performance combined with the thrill of adventure on two wheels, look no further than Haibike. As a leading e-bike manufacturer, Haibike has been steadily revolutionising the cycling industry for the last few years. In celebration of Destination Haibike, our new Haibike e-bike store in Bournemouth, we're delving into the brand's history and exploring a few of the standout models.
The History Of Haibike
Haibike's journey began in 1995, originally developing a range of sporty mountain bikes for their parent company, Winora. Over the next 15 years, they continued to develop new models that progressively became more and more advanced. Then, in 2010, they released the Haibike eQ XDURO. And just like that, everything changed.
With no manufacturer having previously managed to produce a truly off-road e-bike, the Haibike eQ XDURO is heralded as one of the earliest forefathers in the electric mountain bike scene. From there, Haibike continued to grow their reputation as a pioneer in the e-bike market. For many years they have been at the forefront of e-bike technology, consistently pushing the boundaries of performance, reliability, and design.
Explore the Haibike E-Bike Range
These days, Haibike's range of e-bikes is as extensive as it is impressive. Below, we've listed a few of the standout models we stock at Destination Haibike: the number one stop for electric bikes in Bournemouth and Poole.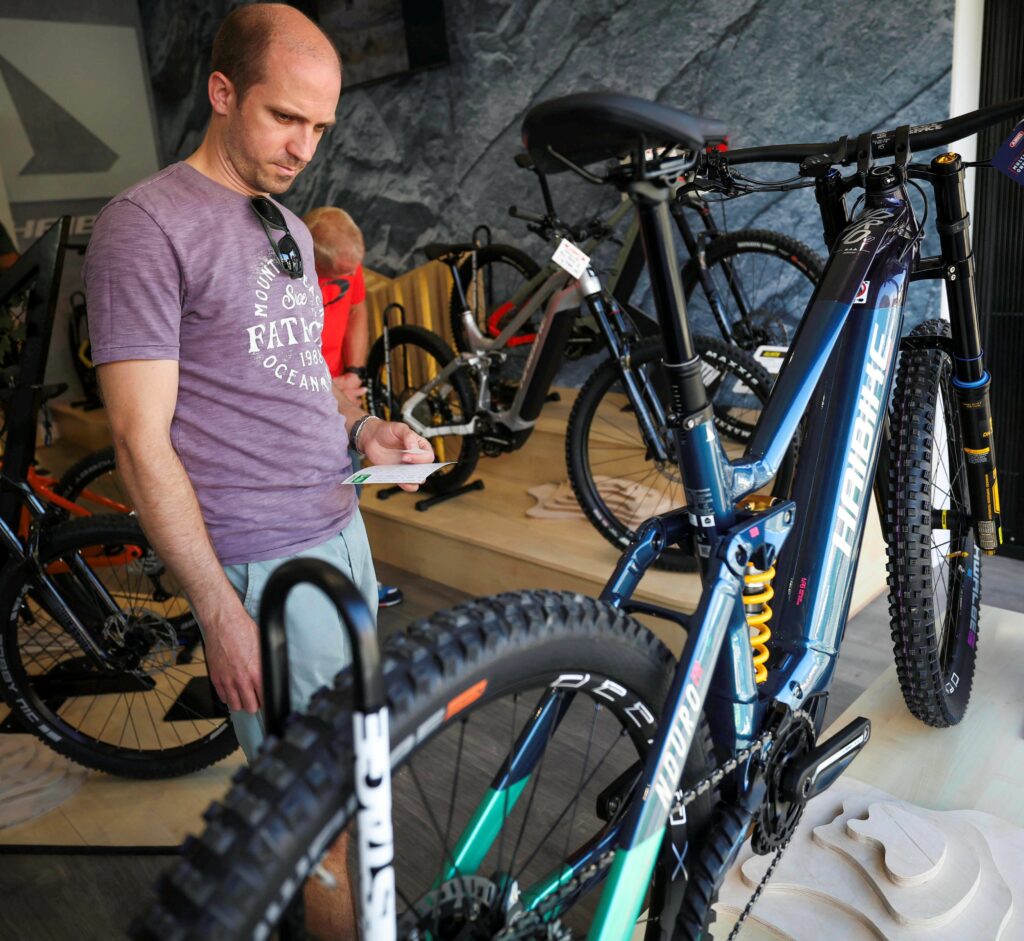 Destination Haibike
Are you interested in viewing these exciting electric bikes in Poole and Bournemouth? Come down to our newly opened store: Destination Haibike!
Freshly arrived in June 2023, we stock all the latest electric mountain bikes including the Allmtn 7, Alltrack 6, Nduro 8, Trekking 5, and many more. If you're unsure which model is best for you, our expert team will be more than happy to talk you through the range and find the most suitable model to match your needs.
If you'd like to discuss any of the Haibike e-bike range, why not get in touch? We stock leading electric bikes in Dorset, as well as a wide range of non-electric acoustic bikes. Call us on 01202 775588 or browse our full range of electric bikes online. Don't forget, we offer 0% finance options and also allow you to spread the cost with Cyclescheme. Explore our bikes today!